OUR PRODUCTS & SERVICES
……………
Bening delivers end-to-end solutions to help our clients achieve their short-term operational and long-term strategic objectives. Whether the solution requires sourcing rare textile products or reengineering manufacturing processes to achieve greater efficiencies, we are able to leverage our global network and 25 years of industry expertise to consistently make it happen.
TEXTILES PRODUCT RANGE
……………
Our product range spans the entire value chain from fiber to fabric. Through our rich partner network and broad product range, we serve an international roster of clients including countries such as Belgium, Brazil, Columbia, Egypt, Germany, India, Indonesia, Italy, Korea, Poland, Spain, Turkey, Tunisia and USA. 
Fibers: Raw-Cotton, Gin Motes, Rayon, Polyester, Nylon, Acrylic, Polypropylene, Linen, Bamboo, PLA
Spun Yarns: Cotton, Polyester, Viscose, Acrylic, Linen, Bamboo, Modal, Tencel, Lyocel, and all the blends
OE & Air-Jet Yarns: Cotton, Viscose, Polyester and all the blends
Filament Yarns: Polyester, Rayon, Nylon, PP, Acrylic and Bamboo in POY, FDY, DTY ATY and conjugates 
Elastic Yarns: Lycra, Spandex and Rubber in full count range
Sewing Thread: Polyester, Cotton, Nylon, PP and blends
Woven Fabrics: Full range in Spun and Filament in greige, dyed and printed
Knit Fabrics: Full range in Spun and Filament in greige, dyed and printed
Miscellaneous: CSY, Melange, Embroidery and Lurex yarns
*We also arrange OEM/customized product services
STRATEGIC ADVISORY SERVICES
……………
Change is the only constant and change is invariably and irrevocably transforming the market forces unabated. To stay ahead of the game, our clients need to anticipate the future and more importantly create their own. We bring our business skills and expertise to help our clients deal and overcome such challenges by creating value, improving overall business performance and maximizing growth.
Our first step in the process is to objectively identify the core problem(s) of the business and then to create a strategic framework to address these issues to restore the overall health of the organization. In any competitive industry the operational inefficiencies creep in unnoticed. The organization starts to veer off course, resulting in variety of malaise that blurs the vision, distorts the objective and consequently cripples the organization. Our job is to diagnose the disease and structure a strategic treatment plan right from Resource Management to Financial Controls, Operational Efficiencies, Costs, Marketing Mix, Logistics, Planning and Budgeting. All executed against the benchmark of the industry standards and business aspirations. Throughout this process, we leverage our network of operational textile industry professionals and financial professionals across international markets to deliver a solution that can help our clients achieve their next level of success.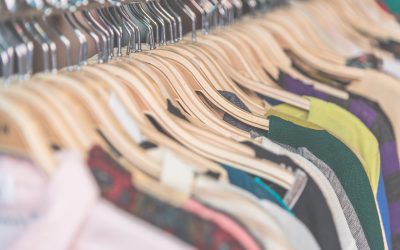 The cold shoulder with deconstructed shirts remains hugely popular. Slogan T-Shirts are wardrobe essentials and so are pastel shade denims and pin-corduroys. Florals and Ruffles are occupying more space in everyones wardrobe then ever before. For women the metallic...
read more